The TAO Telehealth Plus Story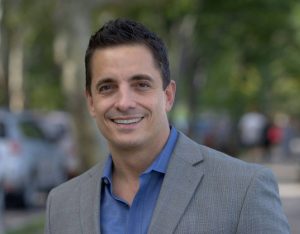 The mission of TAO Telehealth Plus began in 2010 when I was at a meeting about a film project and heard of this "new" and "unusual" concept called Telehealth. A doctor who can diagnose me over the  phone? And the prescription will be sent to the pharmacy nearest  me? This sounded way too good to be true. My typical doctor visit  usually took about a half day between travel, waiting, then going  to the pharmacy and waiting some more. Was there something  that could eliminate all of this? I decided to try it out.
For better (or worse) I became sick about two weeks later, waking up with the ever-dreaded sore throat, body aches, and fever. Luckily the phone wasn't far from my bed, so I braced myself to give this mysterious doctor service a call. I remember timing it. It took nine minutes before a doctor came on the line. He was polite, professional, and Board Certified in New York. He diagnosed me, and prescribed a Z-Pack. He asked where to send it and I instructed him to call it into the CVS right down my block. He told me to pick it up in forty minutes. The entire process took about fifteen minutes, from my bed. Needless to say, I was in awe.
I left for the pharmacy about thirty minutes later, still skeptical. My prescription was there waiting for me. It cost $40.00 but for me it was only $25.00 with the prescription discount card that was part of my program. Once again, I stood in awe. From the call, to the wait, to the consultation, to the prescription, the process was seamless. My first thought was "How can this be real?" I felt like I had uncovered the "Holy Grail." My second thought was "How come no one knows about this?"
From that moment, it became my mission to make sure everyone did. And in 2012, TAO Telehealth Plus was born.