Featured Benefits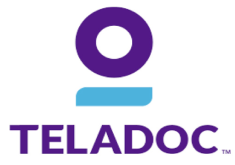 Feel better now! 24/7 access to a doctor is only a call or click away—anytime, anywhere with no per visit fee. With Teladoc, you can talk to a doctor by phone or online video to get a diagnosis, treatment options and prescription if medically necessary. Save time and money by avoiding crowded waiting rooms in the doctor's office, urgent care clinic or ER. Just use your phone, computer, smartphone or tablet to get a quick diagnosis by a U.S. licensed physician.
On-demand healthcare—wherever, whenever

Treatment for common medical issues such as colds, flu, poison ivy, respiratory infections, bronchitis, pink eye, sinus problems, allergies, urinary tract infections and ear infections

10 minute average doctor response time

Visits for all ages—from children to seniors

U.S. board-certified doctors with an average 20 years
practice experience
Upon request, Teladoc can share visit information
with your doctor
© 2021 Teladoc, Inc. All rights reserved. Teladoc and the Teladoc logo are registered trademarks of Teladoc, Inc. and may not be used without written permission. Teladoc does not replace the primary care physician. Teladoc does not guarantee that a prescription will be written. Teladoc operates subject to state regulation and may not be available in certain states. Teladoc does not prescribe DEA controlled substances, non-therapeutic drugs and certain other drugs which may be harmful because of their potential for abuse. Teladoc physicians reserve the right to deny care for potential misuse of services. Click here to view a Teladoc Access Map.

Your eyes are the windows to your health. Now you and your family can see better savings at over 20,000 vision providers nationwide, including national chains and local retailers. You save 10% to 60% on glasses, contacts, laser surgery, and exams.
20% to 60% off prescription eyewear including most frames, lenses and specialty items such as tints, coatings and UV protection
10% to 30% off eye exams
Participating chains include LensCrafters, Pearle Vision, Visionworks, JCPenney, Target and more
Your eye doctor not in our network? The nomination process is a breeze!
10% to 40% off contact lenses through America's Eyewear mail order service
40% to 50% off the national average cost of LASIK surgery
To locate a provider, click here.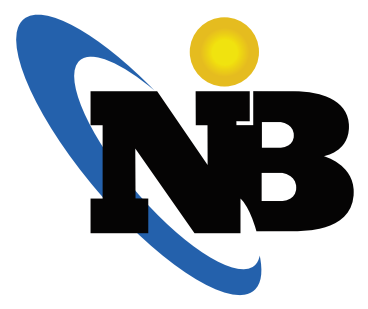 Save 10% to 50% on diabetic testing supplies, and get a free fully-audible  blood  glucose  meter  with  your  first  order.  With the convenient online, pre-paid program, you receive discounted diabetic testing supplies shipped directly to your home.
Services include:
Free shipping on diabetic supply packages
Tracking information updates via email or text
Annual testing program or purchase-as-needed options available
No prescription required for OTC testing supplies
100% satisfaction guaranteed, or you get your money back

Everyone has different health goals, and eVitamins has the products to help you reach them. Find the best prices online for the most trusted brands of vitamins, herbs, nutritional supplements, whole foods, baby care, skincare, and more. Save on products for you, your family and even your pets.
Use the mobile app or order online
Get an exclusive 10% off orders of $50 or more
Enjoy the lowest prices available, with savings up to 75% off typical costs of wellness products
Get free shipping on orders over $49, or on nearly 17,000 qualifying items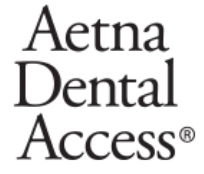 DENTAL POWERED BY
AETNA DENTAL ACCESS®
Smile brighter with big savings at over 262,000* available dental practice locations nationwide. Use your card over and over again to keep your teeth sparkling clean!
In most instances, save 15% to 50% per visit**
Save on dental services such as cleanings, X-rays, crowns, root canals and fillings
Need specialty dental care? Save on orthodontics and periodontics, too!
Show your card with the Aetna Dental Access® logo and pay the discounted price at checkout
To locate a provider, click here.
*As of April
** Actual costs and savings vary by provider, service and geographical area.
Dental Benefit is not available to VT residents.
The discount program provides access to the Aetna  Dental Access®network, which is administered  by  Aetna  Life  Insurance  Company  (ALIC).  ALIC  does not offer or administer the discount program, and is not an affiliate, agent or principal of the discount program. Dental providers are independent contractors and not employees or agents of ALIC. ALIC does  not  provide dental care or treatment and is not responsible for outcomes.

HEALTH ADVOCATE™ SOLUTIONS
Healthcare is complicated. Personal Health Advocates help you navigate the insurance and healthcare systems. They can help to:
Untangle medical bills and insurance claims
Locate doctors, specialists, hospitals, dentists and pharmacies
Clarify benefits and answer questions about tests, treatments and medications
Coordinate care among multiple providers
Assist with eldercare and related healthcare issues
Arrange second opinions
Transfer medical records
Negotiate payment arrangements with providers and find options for non-covered services
Provide information about generic drug options

If you suffer from hearing loss, you shouldn't have to empty your wallet to access hearing aids. Retail Hearing Care by Amplifon and Home Delivery Hearing Aids by Hearing Assist, the #1 direct to consumer hearing aid brand, will help you find an affordable solution with the fit, comfort, and amplification you need.
Retail Hearing Care by Amplifon
 Average savings of 64% off manufacturer suggested retail price for hearing aids
One year free follow-up care for cleaning and checkups with purchase
Free two-year supply of disposable batteries or a charging station to keep you powered
Three-year warranty for loss, repairs, or damage
100% money-back guarantee during your 60-day risk-free trial
Offering leading manufacturers including Miracle Ear, Phonak, Starkey, Oticon, ReSound, Signia, Widex, and Unitron
Home Delivery Hearing Aids by Hearing Assist
Home Delivery Hearing Aids by Hearing Assist
Discount of $100 off the lowest advertised price per pair of hearing devices at leading retailers or $50 off a single device*
Save 25% off any hearing accessories**
Enjoy a flat rate of $99 per year for the Peace of Mind protection plan**
Includes a 60-day money-back guarantee
Shipping is free
No prescription or costly exam needed to purchase your hearing solution
* Subject to change
** Discount  only applies when a hearing  device  is purchased
This program can be canceled, without notice, at any time for any reason.

Healthcare keeps getting more expensive, but you shouldn't have to choose between your prescription medications and other essential expenses. Make sure you're always getting the best deal on your prescriptions with deep discounts through New Benefits Rx. Save 10% to 85% on most prescriptions at 60,000 retail pharmacies nationwide and through home delivery.
Participating retail pharmacies include Walgreens, Target, CVS, and many other independent, national, and regional chains
Save time and money through home delivery, powered by GeniusRx, delivering discounted medication directly to your door with free shipping
Find the best deal by comparing prescription prices at participating pharmacies through your mobile app or web portal; then text or email the prescription price to easily cash in your savings at the pharmacy
My Medicine Cabinet feature allows you to save your prescription search so you can easily refresh pricing for your next refill
Even if you have insurance, you can present both cards at the pharmacy or research online to receive the lowest price
Savings are available for your whole family, including certain medications for pets!